Babysitting Service
Chez Vous Babysitting Service is ideal for international families who seek safe, secure and dependable child-care - in English.
Our first and foremost concern is the safety of your children. As such, we only place babysitters who have a strong background in child-care - without compromise.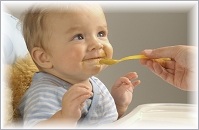 With a wide range of babysitting staff, we are confident to match the right babysitter for your family. Our child-care staff include veteran nannies specialized in the care of new born babies, middle-aged experienced babysitters, and qualified younger Japanese sitters ideal for taking care of energetic youngsters. Many of our babysitters hold formal qualifications, such as kindergarten/day-care teachers, midwifery/nursing backgrounds and licensed caregivers. And for extra reassurance, Chez Vous provides ongoing training to our babysitting staff, including first-aid and emergency training.
Whatever your babysitting needs, Chez Vous is committed to offering the most assured child-care solution for your family.
To find out more about our services/prices, please select the Babysitting Service that best fits your needs: